Key Facts
Max Altitude (meters)
5545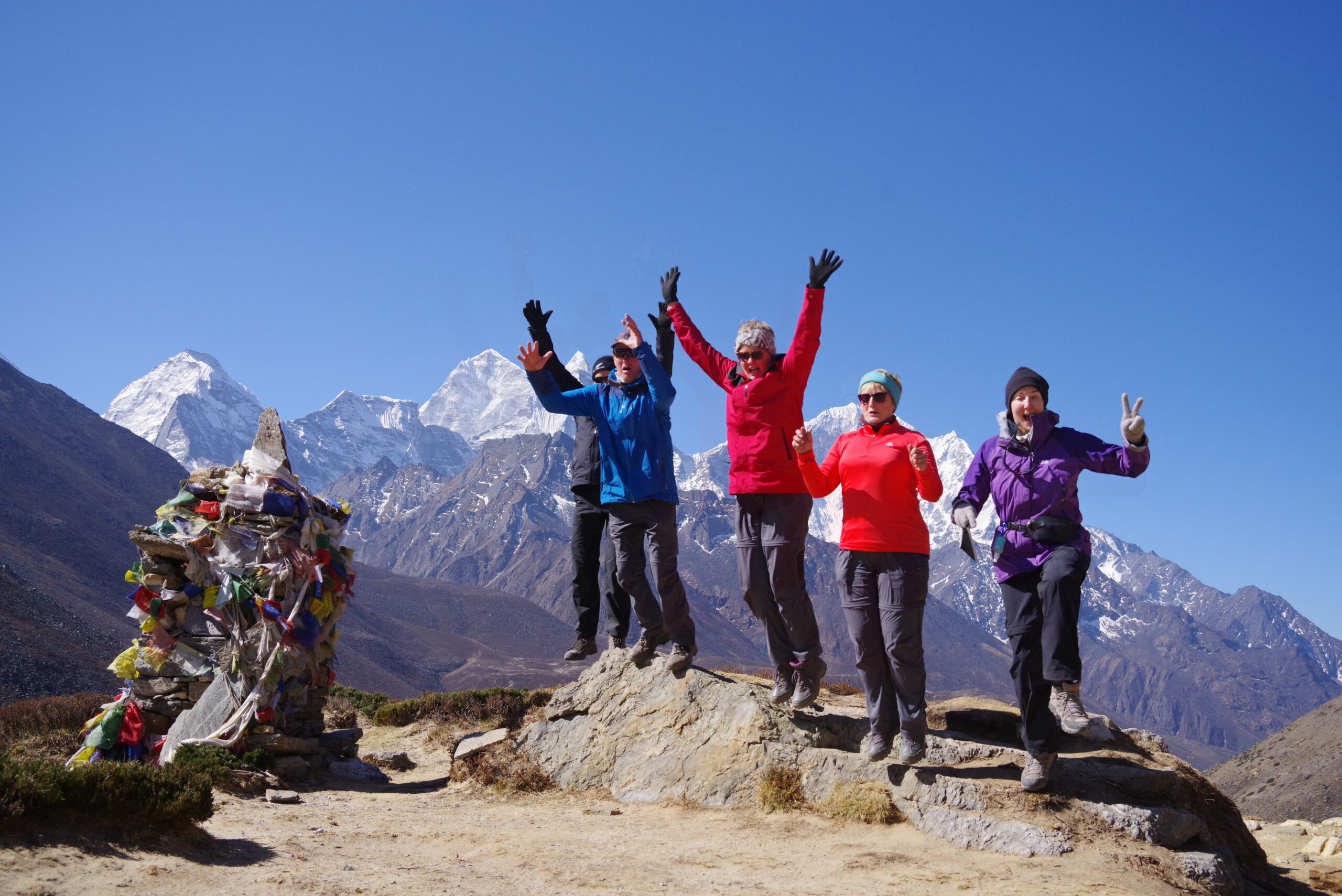 Trip Details
Trip Details
The Everest Base Camp Trek is one of the most sought-after treks in the world that takes you to the base camp of the highest peak on Earth, Mount Everest. This trek offers a natural thrill as it takes you through breathtaking high-altitude landscapes, Buddhist monasteries, traditional Sherpa culture, high-altitude animals, and snow-capped mountains.
During this trek, you will have the chance to explore Sagarmatha National Park, visit ancient monasteries, and encounter prayer wheels, colorful flags, and Mani stones. You will also have the opportunity to witness the culture and way of life of the local Sherpa people. Additionally, you will have views of other peaks such as Mt. Lhotse(8,516m), Cho Oyu (8,201m) and Mt. Makalu (8,463m) and encounter with high-altitude animals like musk deer, colorful pheasants, snow leopard, and Himalayan Thar.
The trek will also take you to the highest airport in the world at Syangboche (3,780m / 12.402ft). You will also have the chance to witness the highest glacier on Earth, Khumbu Glacier (4,900 m) and trek to the summit of Kala Patthar (5,555m) for panoramic views of the surrounding peaks.
The trek will take you 14 days, and it is suitable for experienced trekkers. Our experienced team will ensure that your journey is safe, comfortable and unforgettable. If you're ready for an adventure of a lifetime, the Everest Base Camp Trek is the perfect choice for you.
Itinerary
Cost Info
FAQ