Key Facts
Max Altitude (meters)
3700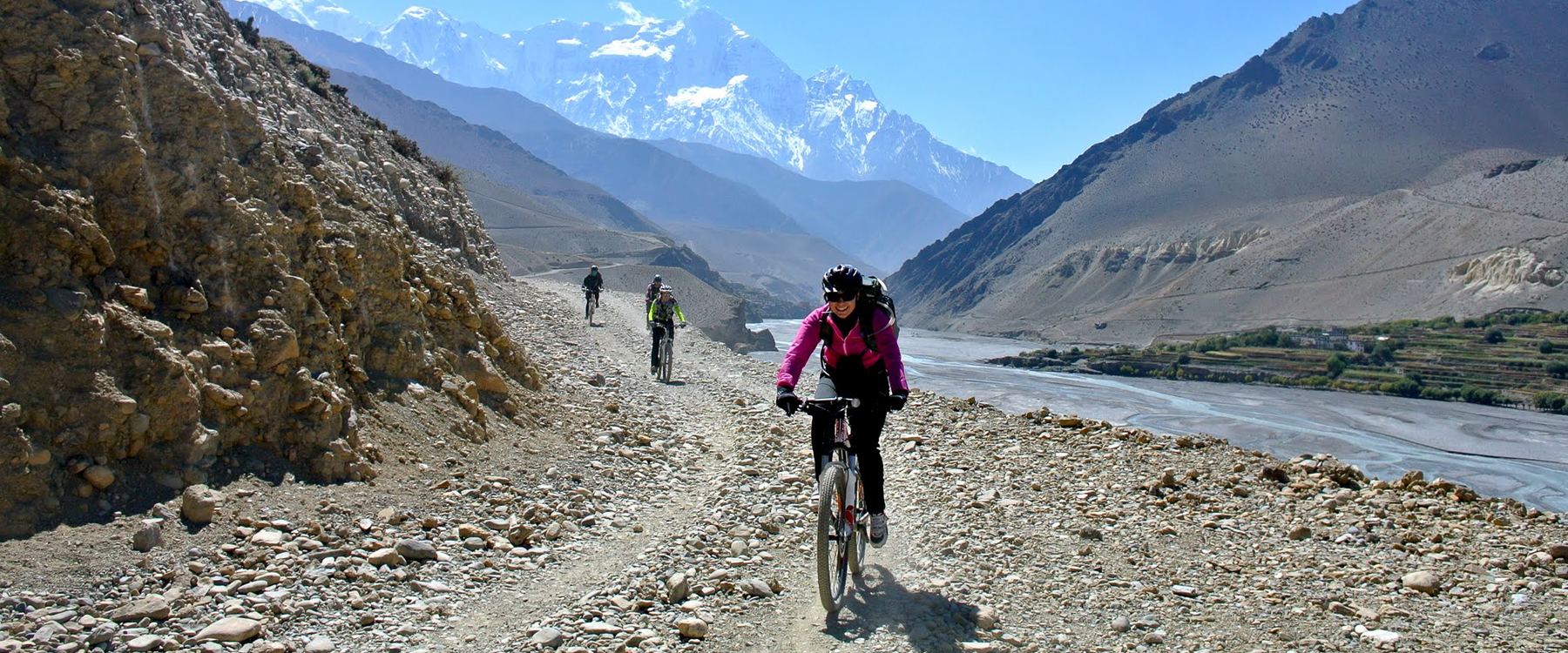 Trip Details
Trip Details
The Upper Mustang Mountain Biking Tour is an unforgettable adventure that takes you through the remote and rugged terrain of the Upper Mustang region in Nepal. The tour begins with a flight from Kathmandu to Pokhara, where you will have the opportunity to explore the picturesque city and its surroundings. You will then fly to Jomsom and assemble your bikes, before setting off on a ride to Kagbeni.
As you ride through Kagbeni, you will enter the restricted region of Upper Mustang, where you will experience the unique mix of scenery and native lifestyle. The trail continues to climb as you pass Chusang and Tetang villages and reach the beautiful village of Chele. The next day, the tour takes you to Ghami and Lo Manthan, crossing several passes and visiting the Red Monastery at Charang.
The tour also includes a visit to Lo Manthan, the district capital of Mustang, where you can explore the walled city and its rich culture and history. The ride continues through the stunning landscapes of Mustang, with panoramic views of the Nilgiri, Tilicho, Annapurna I, and Bhrikuti peaks. You will visit the holy (Hindu and Buddhist) site of Muktinath, standing at 3800m, where you can relax and rejuvenate after a week of challenging rides.
The tour ends with a visit to the ancient trading communities and the natural hot springs of Tatopani, where you can relax and rejuvenate after a week of challenging rides. The final day of the tour includes a ride to Beni and a transfer back to Pokhara, where you can do some shopping and enjoy a farewell dinner with the group. This is an unforgettable journey to Mustang region, a hidden treasure of Nepal, where you will immerse yourself in the cultural diversity of Nepal, exploring both Kathmandu and ancient trading communities along the trail.
Physical Demands
This is a moderate difficulty trip that requires a moderate level of fitness. You will be riding on rugged terrain at high altitude, so it is important to be in good physical condition.
Equipment
You will need to bring your own mountain biking equipment, including a bike, helmet, gloves, and appropriate clothing and footwear. A detailed equipment list will be provided to you upon booking.
Itinerary
Cost Info
FAQ
Map