Key Facts
Cost per Person
$1300-$1450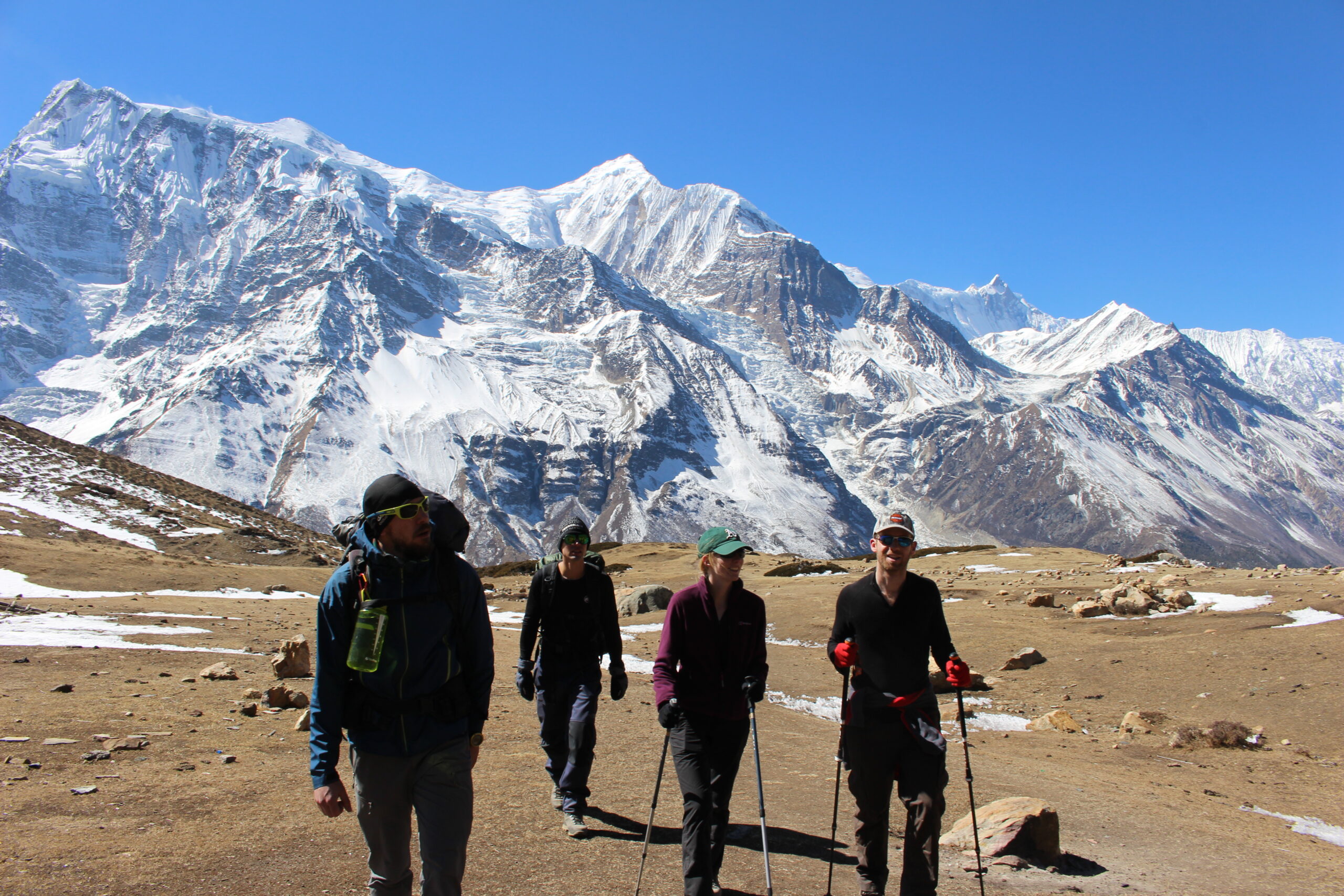 Trip Details
Trip Details
Circuit Quest, aka, the Annapurna circuit trek is an iconic and challenging trek in the Himalayas of Nepal, known for its diverse landscapes, stunning mountain views, and rich cultural heritage. This 14-day itinerary offers an alternative experience by incorporating the use of local guides, staying in community homestays, and exploring side trails that benefit the local community directly and promote sustainable tourism.
By using local guides, clients will have the opportunity to gain a deeper understanding of the local culture, customs, and history. The guides are not only knowledgeable about the trekking routes but also the local culture and they can help clients to engage with the local community and gain a more authentic and immersive experience.
Community homestays are a great way to support the local economy and to experience the local lifestyle firsthand. Staying in homestays means clients will be staying with local families, who will provide them with meals made from locally sourced ingredients, giving clients the opportunity to try traditional Nepalese dishes.
Exploring side trails is an excellent way to discover hidden gems and to support local businesses. This itinerary includes a rest day in Jomsom, where clients can take a side trail to Marpha and Tukuche, two charming villages known for their apple orchards and traditional Tibetan-style houses. Visiting these places not only give clients an opportunity to learn about the local culture and customs but also to support local farmers, and small-scale businesses.
This kind of trip is interesting to clients who are looking for a more authentic and sustainable travel experience. It is different from typical offerings as it allows clients to have a deeper understanding of the local culture and customs, to support the local economy, and to have a more immersive and authentic experience.
In summary, this Annapurna circuit trek itinerary offers a unique and sustainable travel experience that combines the best of trekking, culture, and community engagement. It is an opportunity for clients to explore one of the most beautiful regions of Nepal, and to make a positive impact on the local community.
Itinerary
Cost Info
FAQ
Map