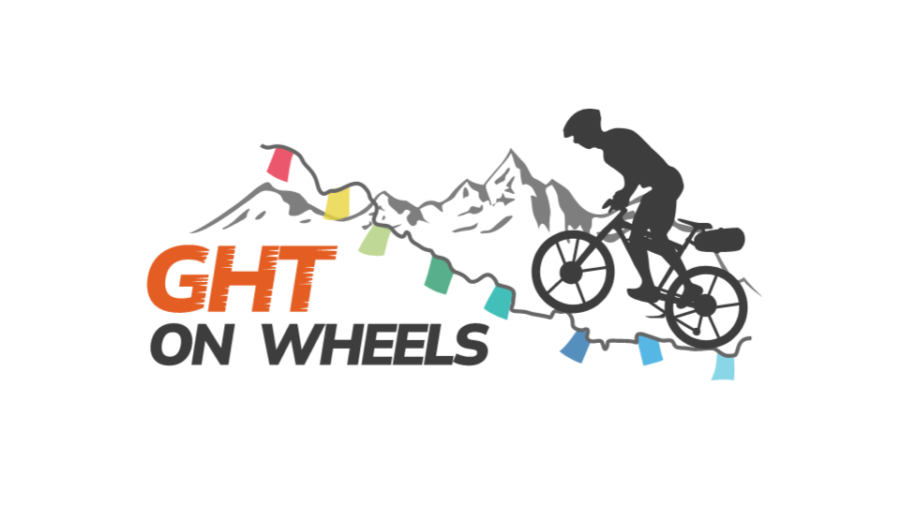 We are seeking partners who are enthusiastic about the Himalayas, are concerned about effects of climate change and about promoting Nepal's tourism industry worldwide.

As an official #GHTonWheels sponsor, your organization will get access to promotional opportunities via official documentary and short films, and programs and events for community, media and institutional outreach .

Explore details of opportunities to sponsor #GHTonWheels below, or contact us directly via email by writing to us at ghtonwheels@gmail.com.
Why sponsor #GHTonWheels?
Promote your brand with exclusive #GHTonWheels footage
Increase social media and digital presence globally
Highlight your philanthropic and community work
Where your brand will feature as an official sponsor
GHT on Wheels Documentary
We will produce an hour long documentary showing Mangal's journey across the GHT, challenges, and inspirational moments.
Adventure & Climate Awareness Films
We will produce several short (~ 5 minutes) films on different sections of the GHT, Mangal's ride on the GHT, and glaciers and effects of climate change in the Nepal Himalayas.
GHT on Wheels Memoir
Mangal will write a personal memoir of the trip based on recorded daily audio diaries during the trip, the career steps and personal experiences leading up to the trip, and goals and mission of GHT on Wheels.
GHT Promotion & Tourism Development
We will develop itineraries covering different GHT sections for mountain biking and adventure tourism across the Nepal Himalayas. We will work with partners to develop eco-tourism products across the GHT, and engage with local governments and community members.
Media & Institutional Outreach
We will screen GHT on Wheels documentary and short films in adventure and short film festivals in Nepal and abroad. We will work with partner schools, colleges and universities and run awareness campaigns and film screening.
Himalayan Schools Resource Mapping
We will work with local communities to map all schools in villages nearby the GHT high route, create a database of school resources, and make the data available to all concerned stakeholders.
Explore sponsorship options and benefits
We have three levels of sponsorship opportunities available for our partners.
Level 1
1 spot
Rs. 25 lakhs ($21,000) or more
Promotional opportunities as Primary Sponsor on all #ghtonwheels products and events
Level 2
2 spots
Rs. 10 lakhs ($9,000) or more
Promotional opportunities as Secondary Sponsor on all #ghtonwheels products and events
Level 3
5 spots
Rs. 5 lakhs ($4,100) or more
Promotional opportunities as Tertiary Sponsor on all #ghtonwheels products and events
Contact our team at ghtonwheels@gmail.com for further details.
Become a #ghtonwheels supporter
For individuals who want to support GHTonWheels through small donations, we have an official GHTonWheels Supporter's club that will get featured on all films, documentary, and promotional events. We are also planning special benefits like official #ghtonwheels merchandise for the Supporter's club.
Contact our team at ghtonwheels@gmail.com to learn how you can become a supporter.
Commitment to transparency
GHT on Wheels is a social cause committed to full transparency throughout all stages of the project. We keep an extensive record of financial and in-kind support by our partners and sponsors, and #Supporters of GHTonWheels. Financial reports and all details related to the project will be regularly posted on the official website.
Our estimated cost range for all expenses related to GHT on Wheels (until the end of Mangal's ride in June 2022) is Rs. 80 lakhs (USD 67,000). All money collected from sponsors will only go towards direct costs for GHT on Wheels, for instance to fund expenses related to travel and logistics, filming and promotional campaigns, health and safety, and administration and support team. Any amount remaining after the end of the challenge and production of documentary and films will be donated to grassroots organizations based in Himalayan communities along the GHT.