We are a responsible tourism company that offers adventure trips in the Nepal Himalayas with a focus on local communities and sustainability. Our team includes expert guides, educators, and researchers who are dedicated to empowering local communities and promoting mindfulness and wellbeing.
We offer a range of adventure activities in Nepal, including mountain biking, mindful trekking, and immersive and educational trips.
Mountain Biking
If you are looking for an adventure-filled mountain biking experience, Nepal is the perfect destination. With challenging routes that take you through stunning views of the Himalayas, it offers a unique and exciting experience for all levels of riders.
The friendly locals and delicious food add to the overall experience, making it more enjoyable and memorable.
Comfortable accommodation options are also available, so you can rest and recharge after a day of biking.
Nepal has something to offer everyone, regardless of experience level, making it a great destination for both experienced mountain bikers and those who are just starting out.
Mindful Trekking
If you're seeking a mindful adventure, we have the perfect trekking experience for you in Nepal. Our guided trips include mindfulness and meditation practices to connect with nature.
We also incorporate the concept of slow travel, to immerse yourself in the local culture and communities. This allows you to truly understand the local way of life and appreciate the beauty of the region at a more relaxed pace.
We include daily meditation practices to connect with the local culture and people on a deeper level, understanding their customs and traditions better.
You will interact with local communities and learn more about their culture, customs, and way of life; making your Nepal experience deep, meaningful and fun.
Immersive Travel
If you're looking for an immersive and educational experience in Nepal, we have the perfect trip for you. Our specially designed trips offer the opportunity to learn about the history, culture, and environment of the Himalayas.
You will be able to immerse yourself in the local community and participate in a variety of activities. These include hiking, rafting, interactive lectures, and workshops.
You will also have the opportunity to learn about sustainability and environmental conservation from local experts.
Our trips are designed to provide a meaningful and authentic travel experience, and for those interested in learning about different cultures and global issues in a hands-on and immersive way.
Our Team
Our team is dynamic and diverse, with a wealth of experience and expertise in adventure guiding, education, community work, and research. Our guides are experienced and knowledgeable, and our team includes experts in local community empowerment, climate change, mindfulness, and wellbeing. We are proud to include local guides from the destinations we cater to, ensuring that our trips provide authentic and immersive experiences. Together, we are dedicated to providing a safe and exciting adventure experience for our clients, while also supporting and empowering local communities.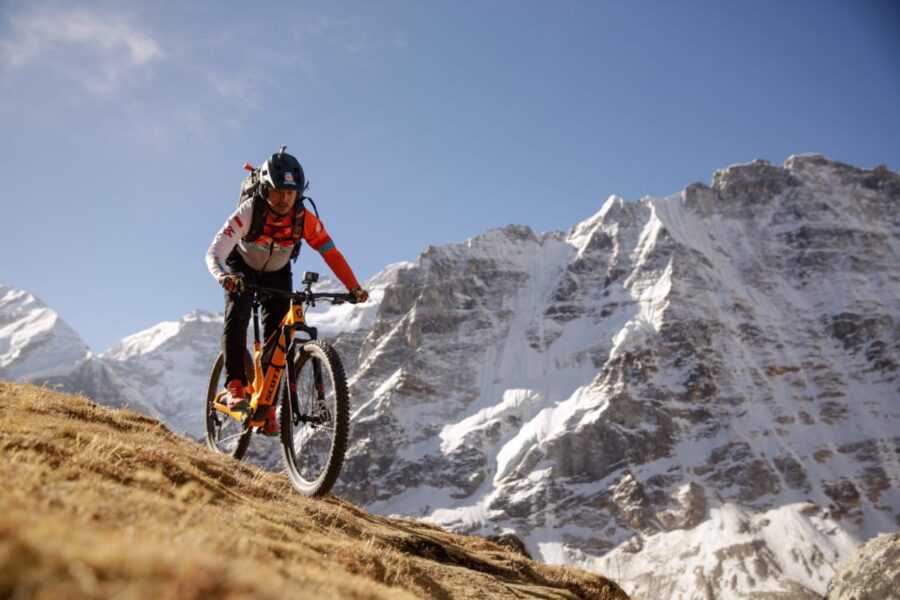 Mangal Lama is the Founder and Lead Guide for our mountain biking and #ghtonwheels trips. With over 10 years of professional experience as a mountain biking and adventure guide in Nepal and abroad, Mangal is an expert in the field.

He has won 10 career titles in 22 national and international races, and in 2022 he completed the first solo mountain biking expedition on the upper route of the Great Himalaya Trail (GHT on Wheels), a network of roughly 1700 km of trails through the Himalayas from East to West in Nepal.

A pioneer of mountain biking adventure in the Himalayas, Mangal is passionate about designing and implementing mountain biking and adventure leadership trips that provide a safe and exciting adventure experience for our clients.
Pawan Dhakal works on the overall management of programs at El Yak and the design and implementation of educational trips as the Lead Instructor. With over 10 years of experience in the education sector as a teacher, researcher, and curriculum and learning materials designer, Pawan brings a wealth of knowledge and expertise to the team.

He holds a M.Sc. in Theoretical Physics from the Ohio State University and an A.B. in Physics and Mathematics from Dartmouth College. In addition to his work at El Yak, Pawan is also a Content Designer for digital learning materials at OLE Nepal and a researcher and program manager for Early Childhood Development at Vision Dolpo.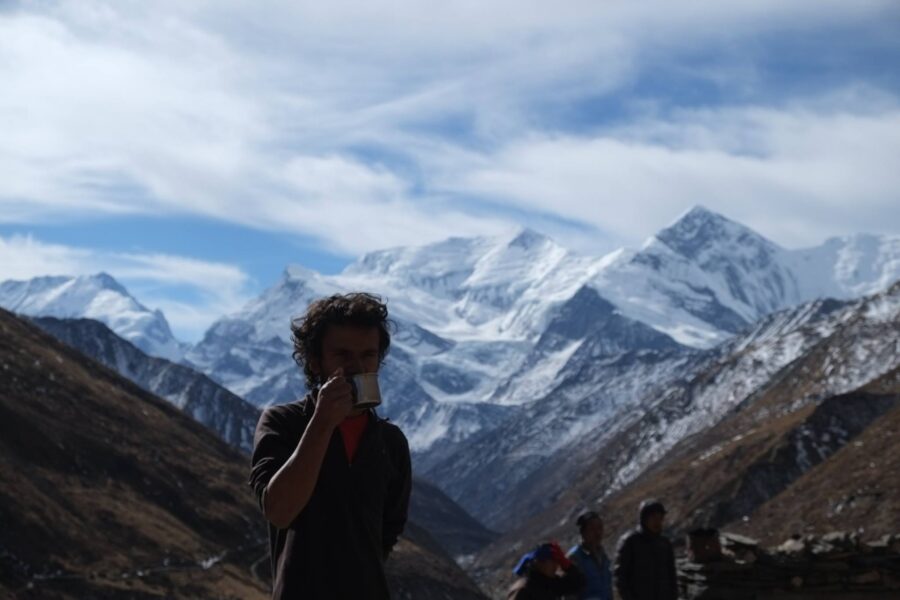 A little history
El Yak was founded in 2013 as one of the first tourism companies in Nepal to offer expertly guided mountain biking trips in the Himalayas. Our founders, who helped introduce and promote mountain biking in Nepal, brought clients from across the world to explore the majestic beauty of the Himalayas from the comfort of a saddle.
However, El Yak remained dormant for several years due to the challenges of the 2015 Nepal earthquake and, most recently, the Covid-19 pandemic. Both of these events brought tourism in Nepal to a momentary halt. Meanwhile, our founder, Mangal Lama, continued to engage in a variety of activities for livelihood as well as to contribute to earthquake reconstruction efforts, domestic mountain biking events, and exploration of new biking trails and destinations.
In 2021, El Yak shifted its operations by bringing in new partners with different interests and expertise in tourism, education, entrepreneurship, and community development. After a long, arduous, and rigorous process of revising our mission and programs, El Yak relaunched its services in 2022 with a new website and a new set of travel offerings. Our new offerings include mountain biking trips led by expert guides, educational experiences, and community-oriented adventures that support local initiatives and provide direct benefits to the communities we visit.
We are excited to share our new products and invite you to explore the Himalayas with us. Our team of experienced guides, educators, and community workers are ready to provide you with a unique, immersive, and meaningful travel experience that will leave a lasting impression. Join us on an adventure with El Yak and discover the beauty, culture, and history of the Nepal Himalayas.
GHT on Wheels challenge is the first solo mountain biking expedition on the upper route of the Great Himalaya Trail (GHT), a network of roughly 1600 km of trails through the Himalayas from East to West in Nepal.
Contact Us